windows
FileMaker Application Development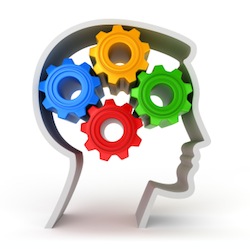 DesignWIZ takes into account your business goals and objectives, marketing strategy, existing mail/communication infrastructure, domain name registration and management, and personality when initiating a web project.   The web development world is complex, we provide simple, yet sophisticated, managed website services at very affordable prices.  Our team holds advanced business degrees, has intimate knowledge of information technology in business environments, extensive web experience, and a great web product (DesignWizsm) powered by Joomla! and WordPress content management system.
Investing in DesignWIZ solutions means an affordable, feature packed, personalized web presence and reasonable annual renewals.  Apart from contributing your content, ideas, and feedback, we handle everything else.  The result are scale-able solutions that add value to your business.
DesignWIZ uses a Website-As-A-Service model, similar to Software-As-Service (SaaS), to integrate your content, needs, and ideas into our customized platform.  We create your account, personalize our platform to your needs, and host it within our US based IX data center.     
Service Level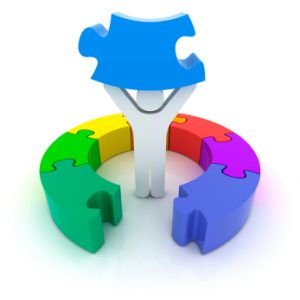 DesignWIZ is a comprehensive – people driven – solution to building and deploying  websites.  This means that we take care of all the necessary steps to plan, build, and launch a website for your business.   We take into account your e-mail, remote office access, business practices, and technology to form a solution that will add value to your business and minimize – or even eliminate – disruptions.   DesignWIZ is different – from other web design companies – because of extensive IT infrastructure knowledge, custom web development platform, and prove search engine optimization track record.
Proper planning of all components that might be affected by the web development project.
Market/Competitive Analysis.
Domain name registration, management, and record pointing.
E-Mail services record configuration (POP3, Google-Apps for Business, Exchange Server, and Anti-Spam filtration systems).
Website Design, Development, and Consulting.
Search Engine Optimization and Marketing
Website solution hosting.
Patches, upgrades, and security fixes.
Ongoing Maintenance and Support.
Why is all this important? Frequently, business owners that engage in web-development projects cause unintended problems with e-mail, remote access, and security. This is because many systems are tied into proper, and often complex, domain record configurations. Most web companies, web developers, or even IT professionals lack the necessary experience to properly handle all aspects of an online presence.
Core Website Features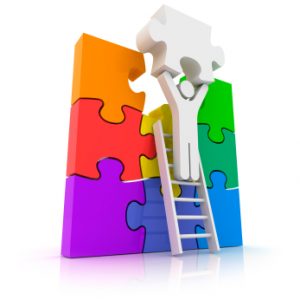 DesignWIZ's core is an efficient, highly customizable, and technologically advanced framework.  Our role is that of a systems integrator: we take components/modules/plugins – together referred to as extensions – and integrate them into our core solution.
When asked to explain the core framework and extensions, our best analogy is: "DesignWIZ's Joomla and Website Core is like the operating system (Windows or Mac OS) on your computer.   It is already built, but requires some personalization.   We make the necessary adjustments. From there, we integrate the necessary tools – synonymous with the programs on your computer – to do various tasks."
Content Management
User Management
Media Manager
Banner Management
Contact Management
Search
Weblinks
Syndication and Newsfeed Management
Menu Management
Template Management
Web Services
Common Extensions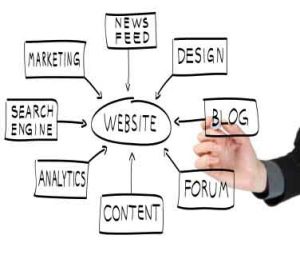 As integrators, your site will likely feature some specialized extensions. They can be basic form components for collecting data to sophisticated inventory and e-commerce systems.  Here are examples of extension categories that our current customers are using now (you can see the sites in our Portfolio):
Contact forms, information collection, and e-mail.
Search Engine Optimizing programs.
DesignWIZ proprietary management platform.
DesignWIZ template management extension.
Real Estate Property management.
YouTube Video Feeds
RSS Aggregators and Publishers
Picasa Integration
Flickr Integration
Community components
Event Publishing and paid Registration
Digital Media Sales
Google Calendar Integration
Mobile Friendly website control
Search Engine Optimized
From a technical standpoint, DesignWIZ websites are extremely SEO friendly.  However, search engine optimization is a complex strategy that is one-third technical; the remainder depends on content and popularity.  We have numerous technological pieces that help rank many of our sites in top-10 for desired keywords.
Built-in CSS and JS compression and combination
Optimized codebase with speed, size, and reuse core tenets of the framework design
Automatic per-browser-level CSS and JS control
W3C XHTML 1.0 / CSS 3 Valid
Table-less HTML overrides with content overrides based on excellent GNU/GPLv2 overrides
Search Engine Optimizing custom extensions.
META-data maintenance.
Content aggregation
Frequently Asked Questions
From a technical standpoint, DesignWIZ websites are extremely SEO friendly.  However, search engine optimization is a complex strategy that is one-third technical; the remainder depends on content and popularity.  We have numerous technological pieces that help rank many of our sites in top-10 for desired keywords.
What is website-as-a-service?
DesignWIZ provides all the infrastructure to personalize and display a website for your company.  Our technical team maintains the all core components and can even provide you with content, or administrative, support.
How is DesignWIZ different from traditional web-design?
Traditional web design uses custom HTML/Java/ColdFusion/PHP/ASP/etc code to develop a custom solution for your business.  You are then responsible for managing and maintaining it.  DesignWIZ's approach utilizes a content-management-system (Joomla! and WordPress) to create a personalized website that represents your business.
Why choose DesignWIZ?
DesignWIZ offers a different approach to website design, hosting, and maintenance.   We strive to give you feature rich websites and the technical expertise to run them.  Small companies can do big things at affordable rates.
Who owns my content?
You, and your business.  All of the content supplied by the customer belongs to the customer. For further details, please review our Terms of Service and your Personalization Agreement. Should you terminate your account (or the account is terminated for any reason), we will export all of your supplied content and make it available for download within 14-days of a written request.
Can I move the website to another hosting company?
No, because we provide the website as a service to your business, the site's framework is part of that service.